You probably noticed.
The world
turned.
Went digital.
Technology =
new ways of doing.
And living.
And being.
Right now =
so much
full-on,
game-changing
disruption.
Meaning big implications
for brands.
Meaning.
Brands today.
Must be social,
supremely smart
and adaptive.
By design.
And intent.
Which is what we do.
We define brands
within the bigger system.
Which sometimes means
overwhelming
the competition.
But where every brand
ultimately recognises its
greater potential.
To inspire.
And
become.
And
lead.
We don't just
build brands.
We introduce ORCAs.
What?
WE BELIEVE BRANDS
MUST DEFINE THEMSELVES
within the bigger system. Within the bigger blue.
BECAUSE TRULY
GREAT BRANDS
touch everything and drive the growth of financial, consumer, cultural and employee value.
WHICH IS WHY
WE DON'T JUST
build brands, but instead, introduce ORCAs. Brands that find and assert their ultimate place in the world. That are able to truly inspire, galvanise, and lead.
BRANDS THAT THRIVE
IN THE BIG BLUE.
---
What?
THE BIG BLUE WAY
OUR CAPABILITIES
STRATEGY
Brand Positioning
Brand Architecture
Messaging Hierarchies
Portfolio Management
Commercial Vision & Road-Mapping
Adaptation & Course-Correction
CONSUMER, CAMPAIGN & PERFORMANCE
Consumer/Customer Insight Mining
Personas, Typologies & Role Definitions
End-to-End Journeys
Interactions & Touchpoints
Launches & Campaigns
Influencer Integrations
User Experience & Immersive Design
Loyalty Initiatives
Performance Tracking & KPI Setting
CREATION
Naming, Taglines
Verbal Identity/Brand Voice
Logos & Visual Systems
Copywriting & Asset Creation
Brand Films & Co-Productions
Online Representation & Web Build
INNOVATION & TESTING
Concept & Creative Testing
Iterative Prototyping
Packaging
Pilot Programs
Cultural Monitoring & Reporting
ORGANIZ

-

ATIONAL
Stakeholder Alignment & Transformation
Cultural Change/Inside-Out Marketing
Credentials, Presentations & Key Assets
White Paper Authorship
---
How?
From the collective minds of the founders. Bringing together unique specialist talent. Allowing us to focus purely on Brand Growth and Competitive Advantage.
A FULL
DEFINE_
DESIGN_
DELIVER_
GROW_
CAPABILITY.
Distinct phases, each providing the bedrock inspiration for the next – a linear set of building blocks to ensure positive growth with the necessary flexibility to review, re-interpret, and re-engineer, dependent on cultural and commercial conditions.
TO DELIVER GENUINE
COMPETITIVE ADVANTAGE
we believe brands must define themselves by, and activate against, '5 Principle Traits'…
To have absolute clarity of INTENT.
Be SOCIAL by design.
SMART intellectually and emotionally.
ADAPTIVE to ever-shifting contexts.
APEX in nature.
DELIVERING RESULTS ACROSS:
Business Planning
& Growth Identification
Brand Strategy, Creation
& Course Correction
Innovation Programmes &
Future Opportunity Identification
Creative & Communications Planning,
Activation & Guardianship
Performance Tracking &
Response Planning
---
Clients and category experience
CLIENTS & CATEGORY EXPERIENCE
Examples of brands we've been privileged to call our clients:
---
Who?
CRAIG WILLS
CO FOUNDER & PRINCIPAL
Craig Wills is a communications industry veteran, a pioneer in creative brand planning, a business advisor and entrepreneur.
He has held Executive Strategy Director and Head of Planning roles within Global brand consultancy and creative agencies (The Gild, Fallon) and senior global leadership positions in media, creative and communication planning companies including Saatchi & Saatchi, HAVAS, and McCann. He was a founder member of the NAKED Communications team in 2000 and created the first internal strategic planning function within outdoor giants JCDecaux.
In a capacity as spokesperson, advisor and writer he has been a Campaign Media Awards judge, a columnist for City AM as a voice on brands in business, has featured on CNBC Mediabeat, and spoken extensively on brands and creativity across Europe and Africa.
Most recently Craig has been providing strategic business consultancy for a wide range of sectors including media, retail and communications businesses. Focusing purely on growth programmes and in-market activation. He has been described as "an agile, responsive, charming, creatively-minded individual who has an outstanding ability to contextualise complex strategic challenges and provide powerful strategic guidance – an entertainer and strategic creative consultant rolled into one."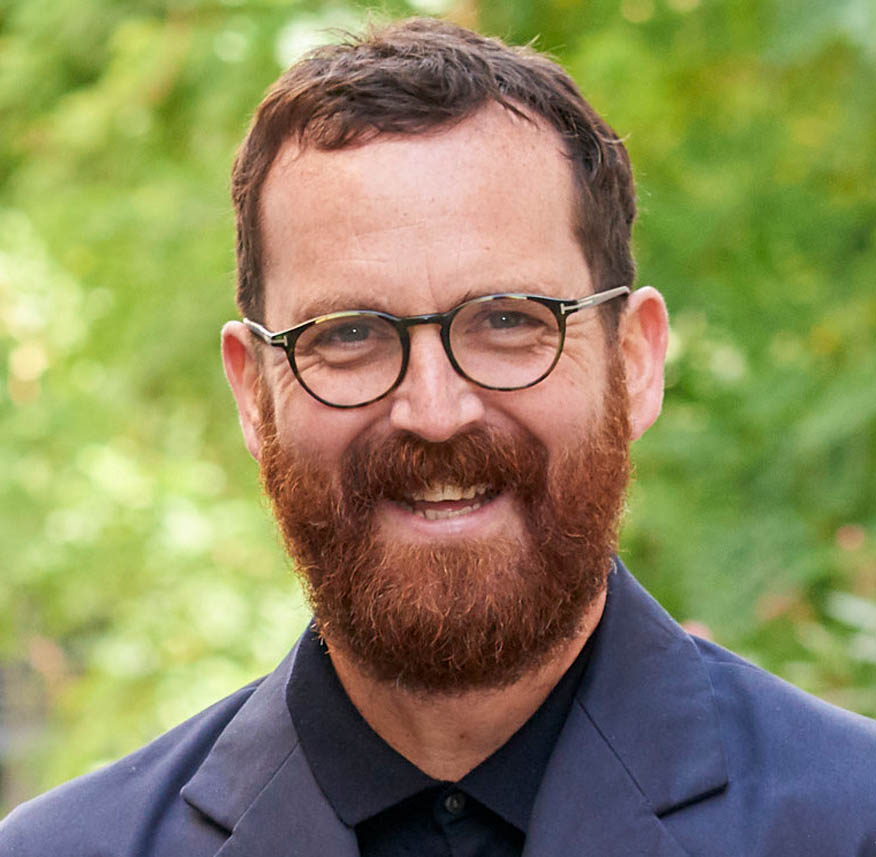 ---
Who?
SIMON PONT
CO FOUNDER & PRINCIPAL
Simon Pont is a British author, commentator and award-winning brand strategist. He has held Chief Strategy Officer roles within two global media networks (Dentsu Aegis and Starcom MediaVest Group), and senior leadership roles at Saatchi & Saatchi and NAKED Communications (the pioneers of Communications Planning).
An EACA Effies and ADFX judge, Simon has become a recognised authority on brand-building, consumer understanding and the evolution of Marketing Communications. He is the best-selling author of 'The Better Mousetrap: Brand Invention in a Media Democracy', and his latest book, 'Digital State: How the Internet is Changing Everything' short-listed for 'Marketing Book of the Year'. 'Digital State' was subsequently translated into Chinese. Simon is also a regular columnist for The Huffington Post, MediaTel Newsline, The Wall and Business 2 Community, and writes for Forbes and the Financial Times.
As a non-executive, Simon sits on the advisory board of content-platform Talenthouse alongside Eric Schmidt (Google), Chris DeWolfe (founder of MySpace), Bret Ratner (X-Men: The Last Stand) and Gerard Butler (300).
On behalf of BIG BLUE, Simon consults with companies and lectures around the world, addressing themes relating to the intended and unintended consequences of our Digital Age – on how it how it is liberating individuals and organisations, usurping former conventions and once-proven business models and demanding competitive advantage through the invention of new perspectives and practices.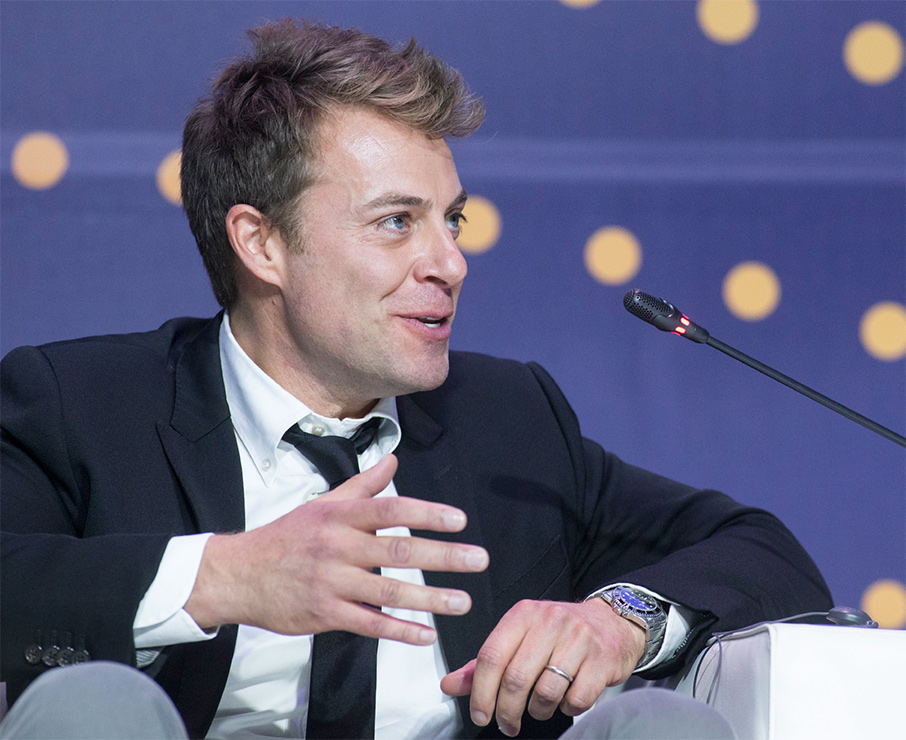 ---
Who?
The rest of
the team
Remi Rasenberg
Client Partner
Remi's international background in advertising, brand and marketing goes back over 20 years, having graduated from Exeter University with a degree in French, German and Economics.
Throughout his career he has had the privilege of working alongside some of the greatest names in the business at agencies including Saatchi & Saatchi, BBH, Publicis, Leagas Delaney and FutureBrand, helping to create multi-channel campaigns that have successfully delivered brand fame for clients big and small, across a variety of sectors and markets.
Originally from the Netherlands, Remi's eclectic mix of global experience and cosmopolitan approach to client service makes him perfectly placed to understand the cultural nuances of brand building across borders.
Say hello at:
remi.rasenberg@be-an-orca.com
Alexa Ponking
Head of Client Accounts
Alexa Ponking is a highly accomplished global business director and client relationship manager. She has wide-ranging expertise in running clients of varied sizes, from global multi-million pound businesses to owner-operated local market brands.
She is recognised as preternaturally talented in building client relationships, delivering effective and award-winning work, and galvanising highly-motivated teams.
Alexa has been the driving force behind award-winning work for GIFF GAFF, Adidas, Cancer Research, Lyst, Trainline and TalkTalk.
Jason Kedgley
Executive Creative Director
Jason (aka. Kedge) is an alumni of Central Saint Martins, graduating in the early 90s and beginning an illustrious and decorated career in the advertising and entertainment industries.
Kedge has worked in some of the world's biggest and best advertising agencies, as well as helping to build a number of successful independent agency operations. He was a founding partner of design hot shop Tomato and thereafter creative lead at The Gild.
Since the 90's, Kedge has been a long-time creative collaborator with Danny Boyle. His first design work on Trainspotting (1996) catapulted him into the film marketing limelight, and he was lucky enough to revisit and evolve that aesthetic on Trainspotting 2 (2017) and yesterday (2019).
Click here to view a sample of Kedge's recent work: www.casakedge.com
Alison Lee
Head of Legal & Commercial Affairs
Alison Lee is a highly qualified and diversely experienced media lawyer with more than 20 years post-qualification experience.
Alison began her career as a media litigator at Addleshaw Goddard, where her passion for film and television soon took her into the commercial world of film/TV production and distribution.
Formerly Head of Legal at ITV Global, Alison has additionally held senior level in-house roles at NBC Universal, The Walt Disney Company and the BBC. Her areas of specialism extend to intellectual property and general commercial law, with particular focus in the field of film/TV production, distribution, acquisition and digital media exploitation. 
Alison's filmography includes the BBC's 2008 remake of The 39 Steps (starring Rupert Penry-Jones), Ballykissangel (Colin Farrell), Attachments (David Walliams and Romola Garai), Ultraviolet (Idris Elba and Jack Davenport), and Tales of Friendship with Winnie the Poo (Robert Webb).
---
Who?
The rest of
the team
Hermione Hodgson
Photography Lead
Hermione Hodgson is an internationally-renowned portrait and reportage photographer. Based in London, her work takes her all over the world.
She was introduced to cameras at an early age when her father gave her use of his Bolex 16mm. A wide array of obscure Eastern-bloc cameras followed, leading to Hermione rarely being far away from a lens.
Today Hermione partners with a select number of marketing strategy and design agencies, and directly with companies that operate across both B2C and B2C spheres.
Hermione is recognized for her natural, unobtrusive style - which quickly puts subjects at ease and serves in the capturing of unforgettable imagery. Hermione is proud to cite just some of the following amongst her clients: Rimmel, Samsung, Heathrow airport, House Festival, Transferwise, Shock Roulette, Gunge, Regal (Lily Allen), Warner Music (Tinie Tempah; Emile Sande), Sipsmith, Manual, Royal Schools of Music.
Click here to view a sample of Hermione's recent work: www.hermionehodgson.com
Sarah McDonnell
Design Lead
Sarah McDonnell has spent the last decade focusing on delivering meaningful innovation for some of the world's biggest brands. She is a multi-disciplinary creative in the truest sense. She is accredited with award-winning design work for Nike, M&S and Durex.
Click here to view a sample of Sarah's recent work: www.sarahmcdonnell.com
Mark Popple
AV Activation Lead
Mark Popple is an award-wining short-film and documentary maker. Before going wholly independent, Mark was Head of AV at Feref and Creative Director at Lypsync Chemistry.
Mark's client production work extends to 20th Century Fox, Lionsgate and Sony. He has most recently shot promotional marketing assets for Amazon Prime's American Gods, for L'Oreal and Patek Philippe Video. In the last year he has filmed in both hemispheres, in temperatures ranging from 22 degrees below (Norway) to +49F (Death Valley).
Melda Simon
Editorial Engagement & PR Activation
"Melda is an unshakeable communications expert who balances creativity with commercial acumen. Katy is the best kind of client, a true partner who pushes her team to strive for excellence and always with a positive attitude and a big dollop of humour."
Melda Simon is a PR and Marketing specialist, with 15 years' experience working across an array of multi-national, blue chip companies and world-famous consumer brands.
Melda enjoyed early success in her first role at Clarion Communications, where she was made the youngest Associate Director following her work on Red Bull. She was later poached by Edelman where she spent 7 happy years, working on global accounts (including Shell) and building the agency's Social Responsibility division.
Prior to joining BIG BLUE, Melda was previously in-house at Unilever and Global Board Director at M&C Saatchi's PR division TALK.GLOBAL, where she ran PANDORA and Max Factor.
---
Why?
PEOPLE ARE NO LONGER
PASSIVE WITNESSES,
but active and vocal participants. They are eager, resourceful, digitally-empowered hunters of information, ideas and entertainment.
Where consumers once reacted, now they MOBILIZE, with the power to help brands SOAR, or to stop them in their tracks.
BRAND COMMUNICATIONS
CAN STEP BEYOND
self-promotion and vested interest. Brands can mean something new and more to people. They can play a VALUABLE & PROFOUND role in people's lives. And crucially… they can provide energy, focus and inspiration to drive TANGIBLE BUSINESS GROWTH.
---
Why?
THE FUTURE IS NOT
THE PRESENT, BUT IS FOUND THEREIN.
The Agency of Tomorrow is not the 'Agency of Today', but
In our Digital Age, historically established definitions and expectations can be unhelpful. This wholly applies
to our existing understanding of 'The Agency'.
To how it should behave.
To the role it can play for clients.
To how it can assert its value and effect powerful change.
becomes so by acting today.
THE AGENCY OF TOMORROW
is technologically-inspired,
open-minded,
essentially humanistic
and adaptive.
It becomes Anti-Fragile in consequence.
And defines the forward motion others then follow.

Download Creds:
---
Hi
GET IN TOUCH
We're the kind of commercial partner who can make a significant difference. Feel free to drop us a line if you'd like to hear just a little more. It comes with no obligation your side, or assumption ours. It'll simply be on us to prove how we can bring some serious smarts and value to the table. We welcome being put to the test.