You probably noticed.
The world
turned.
Went digital.
Technology =
new ways of doing.
And living.
And being.
Right now =
so much
full-on,
game-changing
disruption.
Meaning big implications
for brands.
Meaning.
Brands today.
Must be social,
supremely smart
and adaptive.
By design.
And intent.
Which is what we do.
We define brands
within the bigger system.
Which sometimes means
overwhelming
the competition.
But where every brand
ultimately recognises its
greater potential.
To inspire.
And
become.
And
lead.
We don't just
build brands.
We introduce ORCAs.
What?
WE BELIEVE BRANDS
MUST DEFINE THEMSELVES
within the bigger system. Within the bigger blue.
BECAUSE TRULY
GREAT BRANDS
touch everything and drive the growth of financial, consumer, cultural and employee value.
WHICH IS WHY
WE DON'T JUST
build brands, but instead, introduce ORCAs. Brands that find and assert their ultimate place in the world. That are able to truly inspire, galvanise, and lead.
BRANDS THAT THRIVE
IN THE BIG BLUE.
---
What?
THE BIG BLUE WAY
OUR CAPABILITIES
STRATEGY
Brand Positioning & Strategic Localising
Proposition Creation
Brand Architecture
Messaging Hierarchies
Portfolio Constructs
Commercial Vision & Road-Mapping
Adaptation & Course-Correction
Product Creation & Portfolio/Range Application
Brand Tool Kits
CONSUMER, CAMPAIGN & PERFORMANCE
Personas, Typologies & Role Definitions
End-to-End Journeys
Interactions & Touchpoints
Launch & Campaign Phasing Models
User Experience & Immersive Design
Performance Tracking & KPI Setting
CREATION
Naming & Taglines
Verbal Identity/Brand Voice
Logos & Visual Systems
Copywriting & Asset Creation
Brand Films & Co-Productions
Online Representation
RESEARCH, INNOVATION & TESTING
Single & Multi-Market & Global Quant Analysis
Qualitative, Insight & Motivation Mining
Focus Groups
Product & Concept Testing
Iterative Prototyping
Cultural Trend Monitoring & Reporting
Brand Performance Tracking
ORGANIZATIONAL
Internal Stakeholder Alignment & Transformation Programmes
Cultural Change/Inside-Out Marketing
Research-Anchored Proprietary Thought Leadership Programmes
White Paper Authorship
---
How?
From the collective minds of the founders. Bringing together unique specialist talent. Allowing us to focus purely on Brand Growth and Competitive Advantage.
A FULL
DEFINE_
DESIGN_
DELIVER_
GROW_
CAPABILITY.
Distinct phases, each providing the bedrock inspiration for the next – a linear set of building blocks to ensure positive growth with the necessary flexibility to review, re-interpret, and re-engineer, dependent on cultural and commercial conditions.
TO DELIVER GENUINE
COMPETITIVE ADVANTAGE
we believe brands must define themselves by, and activate against, '5 Principle Traits'…
To have absolute clarity of INTENT.
Be SOCIAL by design.
SMART intellectually and emotionally.
ADAPTIVE to ever-shifting contexts.
APEX in nature.
DELIVERING RESULTS ACROSS:
Business Planning
& Growth Identification
Brand Strategy, Creation
& Course Correction
Innovation Programmes &
Future Opportunity Identification
Creative & Communications Planning,
Activation & Guardianship
Performance Tracking &
Response Planning
---
Clients and category experience
CLIENTS & CATEGORY EXPERIENCE
Examples of brands we've been privileged to call our clients:
---
Who?
CRAIG WILLS
CO FOUNDER & PRINCIPAL
Craig Wills is a communications industry veteran, a pioneer in creative brand planning, a business advisor and entrepreneur.
He has held Executive Strategy Director and Head of Planning roles within Global brand consultancy and creative agencies (The Gild, Fallon) and senior global leadership positions in media, creative and communication planning companies including Saatchi & Saatchi, HAVAS, and McCann. He was a founder member of the NAKED Communications team in 2000 and created the first internal strategic planning function within outdoor giants JCDecaux.
In a capacity as spokesperson, advisor and writer he has been a Campaign Media Awards judge, a columnist for City AM as a voice on brands in business, has featured on CNBC Mediabeat, and spoken extensively on brands and creativity across Europe and Africa.
Most recently Craig has been providing strategic business consultancy for a wide range of sectors including media, retail and communications businesses. Focusing purely on growth programmes and in-market activation. He has been described as "an agile, responsive, charming, creatively-minded individual who has an outstanding ability to contextualise complex strategic challenges and provide powerful strategic guidance – an entertainer and strategic creative consultant rolled into one."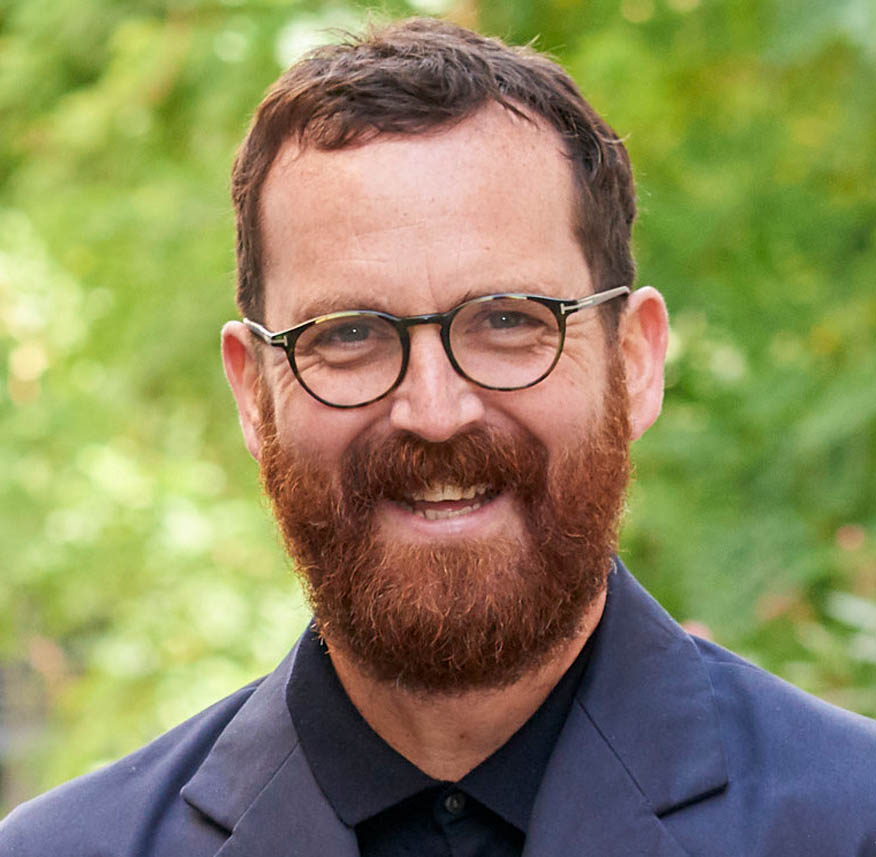 ---
Who?
SIMON PONT
CO FOUNDER & PRINCIPAL
Simon Pont is a British author, commentator and award-winning brand strategist. He has held Chief Strategy Officer roles within two global media networks (Dentsu Aegis and Starcom MediaVest Group), and senior leadership roles at Saatchi & Saatchi and NAKED Communications (the pioneers of Communications Planning).
An EACA Effies and ADFX judge, Simon has become a recognised authority on brand-building, consumer understanding and the evolution of Marketing Communications. He is the best-selling author of 'The Better Mousetrap: Brand Invention in a Media Democracy', and his latest book, 'Digital State: How the Internet is Changing Everything' short-listed for 'Marketing Book of the Year'. 'Digital State' was subsequently translated into Chinese. Simon is also a regular columnist for The Huffington Post, MediaTel Newsline, The Wall and Business 2 Community, and writes for Forbes and the Financial Times.
As a non-executive, Simon sits on the advisory board of content-platform Talenthouse alongside Eric Schmidt (Google), Chris DeWolfe (founder of MySpace), Bret Ratner (X-Men: The Last Stand) and Gerard Butler (300).
On behalf of BIG BLUE, Simon consults with companies and lectures around the world, addressing themes relating to the intended and unintended consequences of our Digital Age – on how it how it is liberating individuals and organisations, usurping former conventions and once-proven business models and demanding competitive advantage through the invention of new perspectives and practices.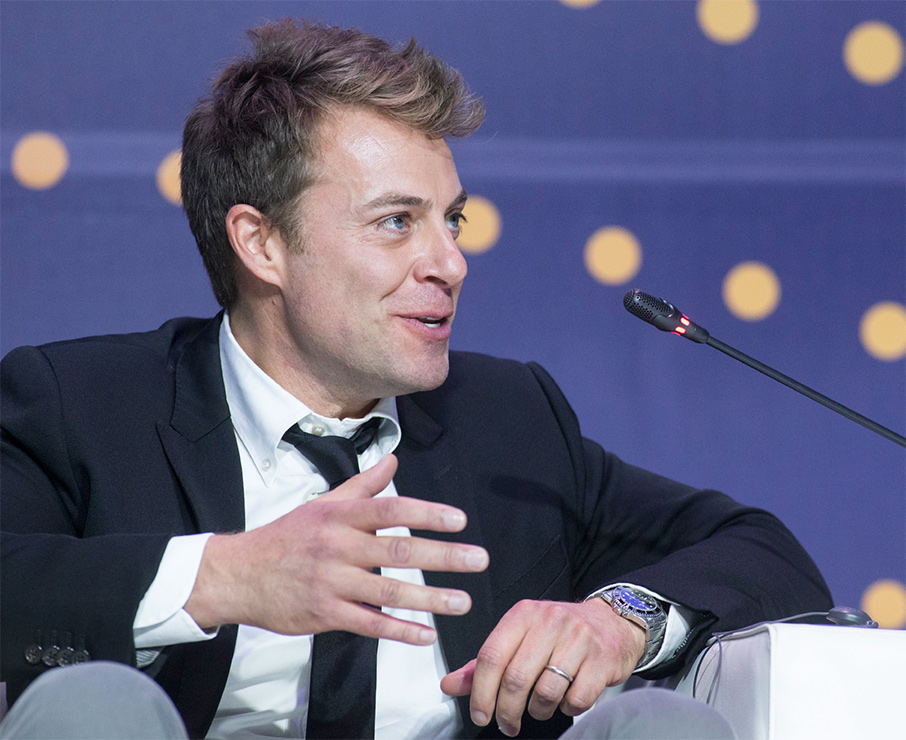 ---
Why?
THE FUTURE IS NOT
THE PRESENT, BUT IS FOUND THEREIN.
The Agency of Tomorrow is not the 'Agency of Today', but
In our Digital Age, historically established definitions and expectations can be unhelpful. This wholly applies
to our existing understanding of 'The Agency'.
To how it should behave.
To the role it can play for clients.
To how it can assert its value and effect powerful change.
becomes so by acting today.
THE AGENCY OF TOMORROW
is technologically-inspired,
open-minded,
essentially humanistic
and adaptive.
It becomes Anti-Fragile in consequence.
And defines the forward motion others then follow.

Download Creds:
---
Hi
GET IN TOUCH
We're the kind of commercial partner who can make a significant difference. Feel free to drop us a line if you'd like to hear just a little more. It comes with no obligation your side, or assumption ours. It'll simply be on us to prove how we can bring some serious smarts and value to the table. We welcome being put to the test.